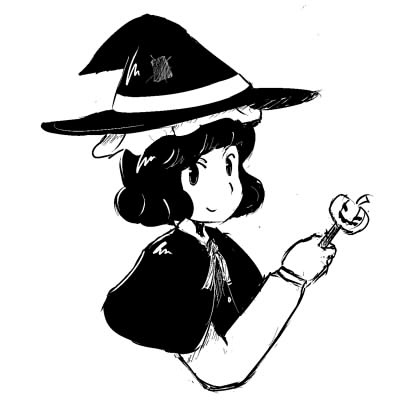 Happy Halloween, people!
I hope you are being clever and get yourselves some nice costumes for this Halloween!
Anyway, this month has been looking good so far, but it also has been a pretty bad month on my side. I feel good, as I feel just really bad right now.
The things that are making me feel good, projects are progressing nicely, so that makes me feel happy about it~ But in the process, I got ill with something called "dengue fever", which made me stay on bed a whole week and didn't have time to do other kind of stuff.
However, just recently I noticed my graphic tablet got some problems, and it is getting damaged seriously, and it wil soon just stop working, therefore, I don't have anything else to draw digitally at the moment. So do not expect me to show drawings (implying I draw that often) these days.
As I feel great, I am also feeling crappy, so while my DSLR camera is still dead, my main computer is dead, my Wii is completely dead, and my tablet is about to die... I'll be playing Minecraft.
So that's all about it... Again, let's try looking at things positively, so let's enjoy Halloween~ Go look for candies, and bring them to me!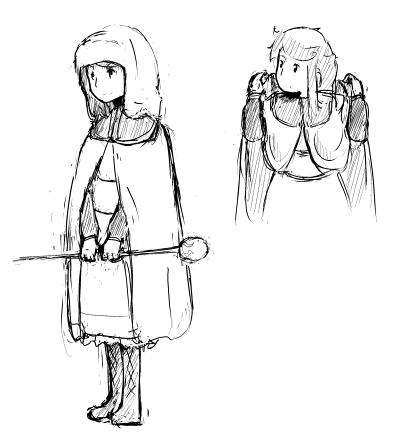 Zurita here.
First of: I am correcting myself from the
"fourth" anniversary
of my blog. I made a mistake checking the dates, and I can confirm my blog is not four years old, but only three years. So yeah... my bad.
Anyway, this month has been filled with new things to share with you, but not getting into details, though.
My Wii got broken, but that is just a not very important topic (not to you, at least, gosh); around this month I have been starting to work alongside a new partner, who I will be collaborating with on a project by drawing illustrations for such project, which is bringing me the mood to go draw more often now -as long as college doesn't take it away-.
I am also starting to develop another project myself, but there is still a long way to go. I am not entirely sure if I will have previews before the year ends (it is most likely that it won't happen, anyway), but with some effort and patience (and good memory) something will be shown sooner or later.
By the way, I am not sure if I ever linked to you to my Flickr's
page
. It has been created some time ago already, but I don't have much to show there, mostly because my camera (a Nikon D40x) got broken not long ago, but I will eventually update it again.
(You can now see the link available on the sidebar from the left of the blog if you are curious).
And with that, see you on the next post~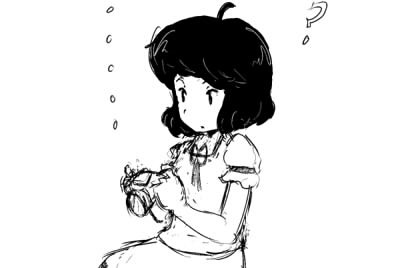 Did you miss her?
Just when I thought this college semester couldn't be as busy as the previous one, it ended up four times busier than the last time.
(The rest of this entry is just me ranting; sorry for the lack of drawings!)
Merry Christmas, everyone!
No drawings this year, so no Christmas comic this time. I have got some problems lately, and I couldn't do anything to make the blog look nice for Christmas...
I don't know when will I be able to draw (digitally) again.
It's Christmas, and it seems Santa Claus finally came to my house, and he gave me... a computer.
It's oddly familiar to my recently stolen computer, howeve6r...

Yet, it's like if this computer is brand new, but it doesn't stop making me feel like it's my old computer...

Ah! I guess Santa guessed all of my misfortunes and gave back to me what I wanted, a computer just like the one that was stolen by that strange fat old-looking man with the long bear. Yes-yes! Things are clearer now, I think...

My life has been quite weird this year...