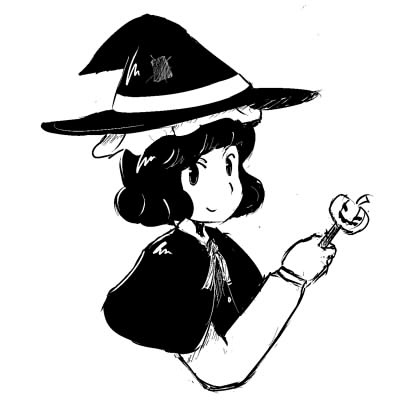 Happy Halloween, people!
I hope you are being clever and get yourselves some nice costumes for this Halloween!
Anyway, this month has been looking good so far, but it also has been a pretty bad month on my side. I feel good, as I feel just really bad right now.
The things that are making me feel good, projects are progressing nicely, so that makes me feel happy about it~ But in the process, I got ill with something called "dengue fever", which made me stay on bed a whole week and didn't have time to do other kind of stuff.
However, just recently I noticed my graphic tablet got some problems, and it is getting damaged seriously, and it wil soon just stop working, therefore, I don't have anything else to draw digitally at the moment. So do not expect me to show drawings (implying I draw that often) these days.
As I feel great, I am also feeling crappy, so while my DSLR camera is still dead, my main computer is dead, my Wii is completely dead, and my tablet is about to die... I'll be playing Minecraft.
So that's all about it... Again, let's try looking at things positively, so let's enjoy Halloween~ Go look for candies, and bring them to me!
| HOME |