<<I Don't Have Better Things to Do... | HOME | Yukari!!!>>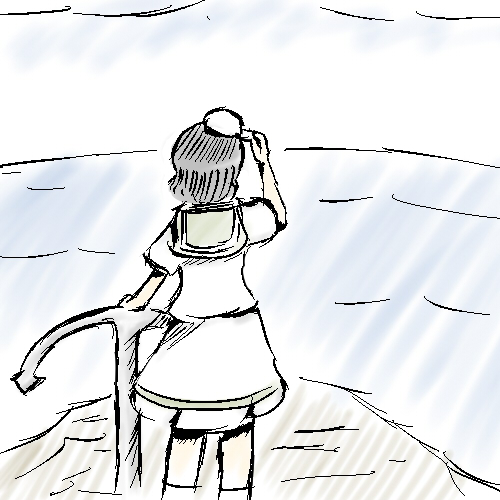 Something is wrong here...
Woah, has passed days since the last post... and I didn't have enough time to attend the blog, and my Pixiv account... sorry for that.
By the way, I have some problems with Pixiv in this moment, I tried loading the page but apparently is temporarily unavailable, I hope it will fix soon.
I have difficult days with classes and other things to attend, consequently I can't draw anything good this days. With luck, at least I can practice with sketches and colors, with that... here some other practice drawings: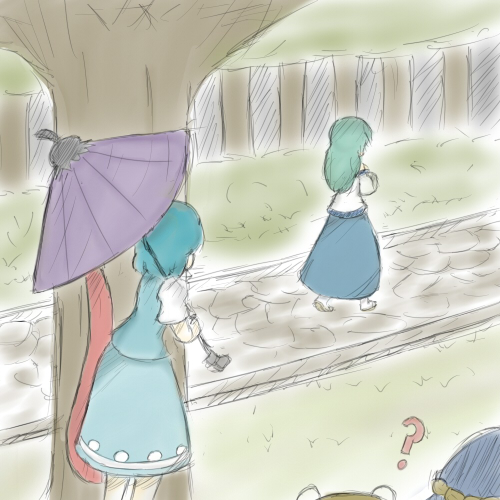 Tatara stalking Sanae... can she surprise her this time?
And here is Momiji (or Momizi, as you wish), this drawing is just a practice with colors, I tried this time with the pencil instead of the brush and water brush. The results were pleasant.
Right... I realized that I usually forgot something important with Touhou characters... you know what I mean.
Another point, her hair looks to dark, because I burned a little the colors, and
here
is the original one.
That's all for now, I have other two works in process, but I didn't have enough time to continue with them, anyway, sorry for to many absence recently.
Tag : Touhou Inubashiri Momiji Tatara Kogasa Kochiya Sanae Yasaka Kanako Moriya
<<I Don't Have Better Things to Do... | HOME | Yukari!!!>>
Comments
Post a comment
Trackbacks
| HOME |