<<Banner!! | HOME | Happy 2010!>>
Hello there, long time I didn't write anything here, because I was attending the school, this semester ended a little well, only one class I failed (all my assistances, all my works, only one exam missed!!), but I will try to fix that later. For now I have a free week starting from Monday, and no homework, but I lost a lot of practice during the absence, but there were days where I found time to draw something just for fun, and, hey, this month I tried a lead pencil for draw and it's awesome!, I only need a better eraser and a better sketchbook (and of course more practice at drawing).
Taking advantage that I'm already here, I decided to use this blog as a usual diary for stuff, even if I don't have any image to put (this is the kind of situation when I wish a real camera).
Oh, right!, did I already mentioned that I'm working in "
Efecto Cereza
", cereza-chan's blog, well, most of the updates there are translations of other artists works from English to Spanish but I'm very happy to work side by side with her.
Forward you will find some drawings I did recently.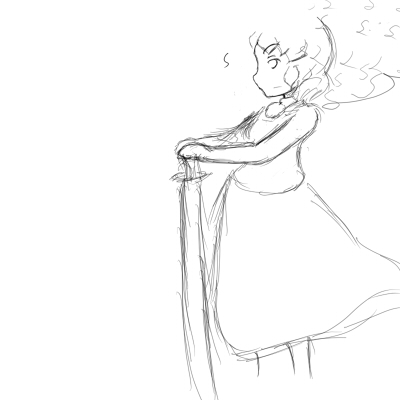 A friend at Twitter (
Kamirashiwa
) asked me to draw Inubashiri Momiji (and Shameimaru Aya) for an art trade, but I didn't have enough time to finish it, plus I think I already drew this pose before. This is my first sketch in my new laptop.
A day when I found time to draw something, I drew something quick and usual as a response for the art trade with Kamirashiwa. I used the binary tool that SAI provides. I think this one is really cute.
This one is the result of boredom and randomness, I drew the sketch and the pose of a random character, but I though it fits to Konpaku Youmu, so here is Youmu slashing!.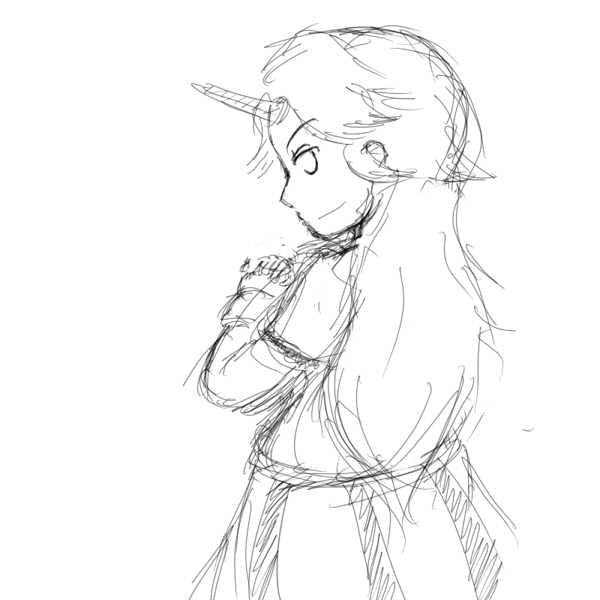 I think I drew this one this week. I lost some practice, so I tried to draw a pose with Yuugi that I think describes her very well.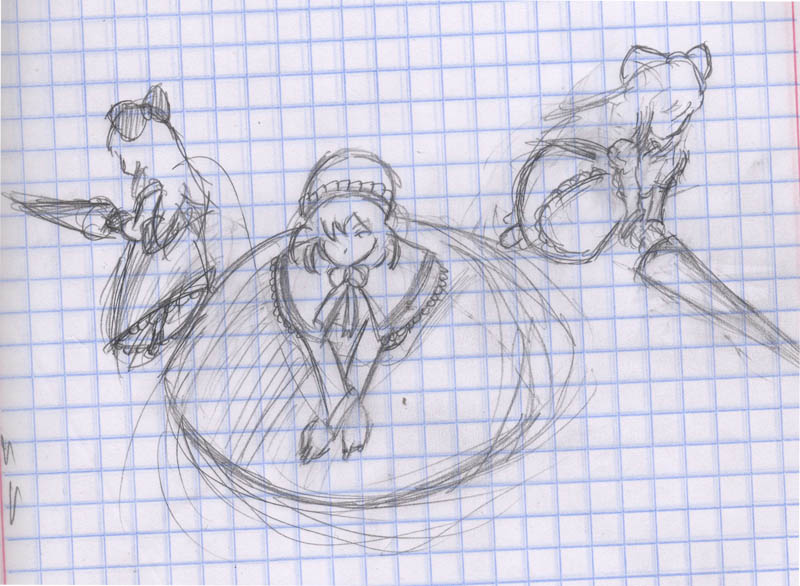 Oh, and here is Alice. I drew her yesterday at night in my sketchbook, using my new pencil, I was tired using the same and repetitive poses I'm used to draw.
I think is all for today, I have a lot of fun at Twitter and Efecto Cereza, but lately I think I turned into a NEET... I don't wanna be a NEET (except if I'm like Kaguya... hmmm).
EDIT: I forgot, I will make a banner soon, so
Orin/Haseshi
I will advice you when I finish it!.
<<Banner!! | HOME | Happy 2010!>>
Comments
Post a comment
Trackbacks
| HOME |