<<I Am Not Free Yet | HOME | Desperate Post>>
I don't celebrate Thanksgiving Day, therefore I don't celebrate Black Friday.
In other words: no people outside being really crazy, not nice stuff, not nice offers, and no breaks, oh, wait! I have some free time to spend...
Anyway, these days I just drew few times, actually it was a nice time practicing some new tricks after watching so many times some of my favorite Pixiv users. I would like to draw like them one day...
Continuing with the post you can find some drawings I made during the month...
One thing, I don't add dedications or requested drawings, so there will be only few ones.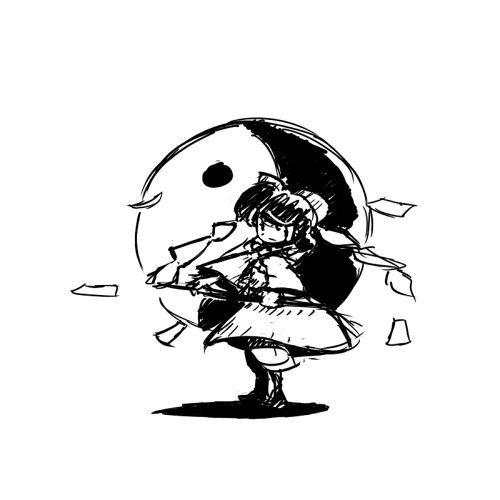 Days ago I was watching one of my favorite Pixiv users drawing while streaming himself on NicoNico, I wanted to try his way to draw, so here is a small Reimu. She doesn't look very happy at all!
----
Micaiah from Fire Emblem Radiant Dawn or just FE10. She was not actually one of my favorite characters until my last playthrough of FE10. She is not a bad unit! And that's to those FE10 gamers who believes she is only annoying. At least is not as annoying and useless as Sothe, personally...
----
Not much of what talk about Kaguya... She is one of my favorites, at least when is about Mokou vs Kaguya, I'll go always with Kaguyan. Sorry
Moshi
!!
----
Some more last sketchy stuff, not much, an awfully drawn Kanako, Nue an DAZE! I mean, Marisa. Not much!!! Really!!!
Anyway, this is only another desperate post about anything. There is something else on
Pixiv
if you are curious (probably not, but still).
<<I Am Not Free Yet | HOME | Desperate Post>>
Comments
Post a comment
Trackbacks
| HOME |